I had several people suggest names for a
hard boiled Brockport detective.
I can't decide on just one winner, so I'm going to put it to a vote. Vote in a comment here or on the link on facebook or twitter by Monday August 20th. The winner gets a little Brockport, NY memorabilia.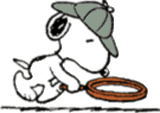 Here's the list:
Daniel John Walker
Captain
Nick Stone
Mitch Denson
Jud Harrison
Chet Marony
Dirk Wolcott
Silas James
Rodney (Rod) Beach
James Styles
Silas Dupree
Clarkson Manning